Powerful & loving methods
I am happy to recommend Susanne's services to anyone in need of content and facilitation for journeys into the personal and group learning zone.
"During the past years, I have had the pleasure of experiencing Susanne in 1:1 as well as group sessions. With empathy, and a wide and deep knowledge base – theoretical as well as practical – concerning all that drives and inhibits organizational and individual change, Susanne is able to inspire reflection and to provoke thinking. A memorable riposte to a participant stating his belief to be pretty well developed already was, "if you believe you have finished your personal development, you are probably more "finished" than developed". I am happy to recommend Susanne's services to anyone in need of content and facilitation for journeys into the personal and group learning zone".
Per Lauritsen, CEO GEA Denmark
If you are looking for at break through!
"If you are looking for at break through to move forward in your life or career, Susanne Frandsen (Who heals everything and everybody) is the go-to expert for you. I loved the deep, insightful skype session, that I had with her. Not only because it re-ignited my passions and purpose, but it is also how she managed to help me releasing what has been holding me back in life. She is a profound transformational leader."
Runa Magnusdottir – Leadership & Personal Branding Strategist * International Speaker *(CEO) Helping Organisational Leaders to Become The Change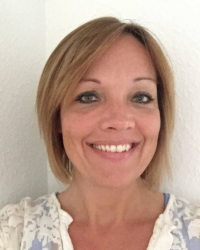 I can not remember any course ever transformed me so much, both professionally and personally.
"I have completed a mastermind course by Susanne and I can not remember any course ever transformed me so much, both professionally and personally. The great thing about the course was that Susanne created a powerful link between the professional and the personal, so much so, that I strongly feel the thruth of it in my heart and it enabled me to become a better version of myself both on the job and in my private life. I have only high praise and deep respect for Susanne's skills, which I will always recommend. Susanne has a high degree of empathy and she is very respectful, which means that she is eminently at meeting the individual where he or she is, and takes it from there. "
Anja Jorgensen, Ph.D. & CEO
"Six months in Susanne's mastermind group in her living room with seven amazing people has changed my outlook on life, and has forever changed life itself. I was a young 24-year-old man, who was the owner of my own organic business. I was filled with frustrations, low energy, lack of confidence and balance. A presentation by Susanne about the brain, quantum physics, epigenetics and the passion test set the framework for our common journey.
With words I can hardly describe the atmosphere and energy that we created together. The best way is probably to think about our "round-the-living-room," that we always completed before the month's presentation by Susanne.
It gave an insight into each other's "WINS". No one could in their wildest dreams could grasp the quantum leaps that the participants took, and it was quite common to say, "Well, let's hear how your world has turned upside down – in a good way." Most of all I've now got complete trust in life, in me, balance in life and experience a high level of energy and synchronicity.
All this is a result of Susanne's presentations and coaching, the group's energy, and the tuning into my own inner compass. I am deeply grateful to have spent so many hours in Susanne's living room. Without doubt the best gift I have ever received. My greatest and warmest recommendation goes out to all leaders & individuals who feel resistance, stress, imbalance, frustration, illness or simply want to lead others in a purpose driven fashion bringing out the best in others. That is what Susanne can – help you to understand your life's full potential, and guide you towards living it. "
Tobias Rank – former owner and CEO
"Over the last 20 years, I have participated in all different types of physical, mental, and emotional healing sessions -but none has been as transformative as my session with Susanne. After our session, I was literally blown away; it was the first time I have ever seen my lifeline with clarity – what I need to break through, what my purpose is, what I still need to heal, and where I am headed.
You can tell that this is Susanne's soul work by how good she is at it. During the session, not only did I feel understood and seen – but I was laughing and having fun the entire time. She teaches you, deeply and authentically listens during the entire session, and asks the questions that lead to more reflection and awareness of the self.
I have so much love and respect for Susanne and what she does – and I would recommend her to anyone and everyone. It is more than worth it.
After the session, I already feel so many beliefs and patterns have changed on an energetic level – and I know, will continue to change as I carry out the reprogramming of my brain.
Thank you Susanne! You are everything".
Kelsey Beth, co-founder of Whole 'n happy and yoga teacher
"A few years ago I introduced Janet Attwood to Denmark and she has since then given her popular Passions Test programs for my members and customers. One of my first participants, Susanne Frandsen, now uses the passion test as an integral part of her coaching and mentoring and when I was in a situation thinking about divorce I needed help. For me Susannes coaching and use of the passion test was of great help in my clarification. It helped me to clarify my needs, passions and values and it made my decision so much easier to accept and live with.
Even if you, like me, get personal development in overdoses and work with it professionally, it's always nice to get feedback and coaching from skilled colleagues in the industry, and Susanne has with her academic and managerial background a very fine way of dealing with leaders working with their personal skills."
Thomas Rex Frederiksen, Serial Entrepreneur and former CEO of Speakers Club and Elevate and co-founder of True North Denmark and Norway.